Lenticular Software 3DZ v7
At the centre of every lenticular software is the Interlacer. The interlacer 'splices' the set of source images to be processed 'in strips' and reassembles them in a structure corresponding to the selected lenticular lens. This structure is called interlacing. The interlacing is printed on the smooth back of the lenticular lens or glued to it transparently. In conjunction with the optical properties of the lenses (the lens field), this results in the visual effect of the lenticular image
Our software generates print data for all effects (3D, Morph, Flip / Flip, Zoom) and combinations, in all sizes and for all printing techniques.
3DZ v7 Hightlights
1 to 1000 LPI
Print size unlimited - Source pictures
Source images unlimited
Interlacing both vertical and horizontal
Justification lines
CMYK centring system
Barrier Screen
Automated processing by script
For all printing techniques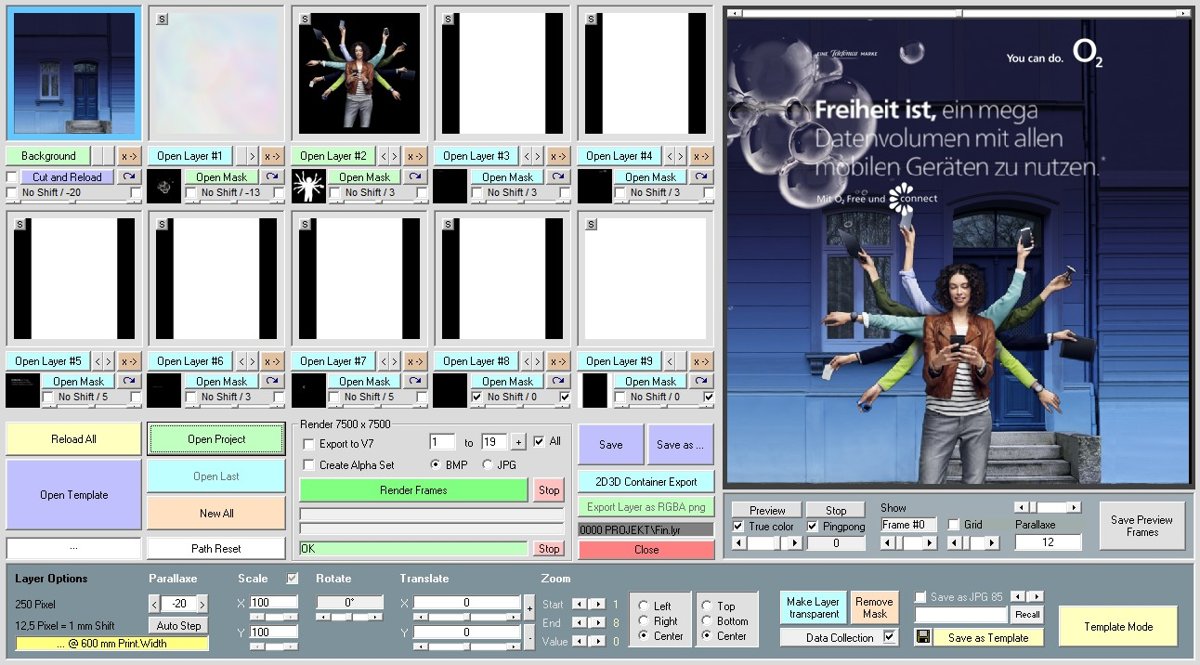 3DZ v7 Additional Features
Input formats:
RGB: bmp, jpg, tga, png CMYK: tif
Output formats:
:RGB: bmp, jpg, tga, png CMYK: tif
3D preview on monitor:
Animated, Red / Cyan Anaglyph, Autostereoscopic Monitor

3DZ v7 Included modules:
Interlacer
2D/3D layer (creates layered 3D from 2D bitmap layers)
Pitch test (to measure the slides used)
Print (to print large, single and short runs)
Additional modules available separately:
Price on application.